What a great result for Team Magic / HRC Racing ! Patrick Gassauer, joined the A-final, and finished on a very nice fourth place during the round 2 of the ETS series in Germany.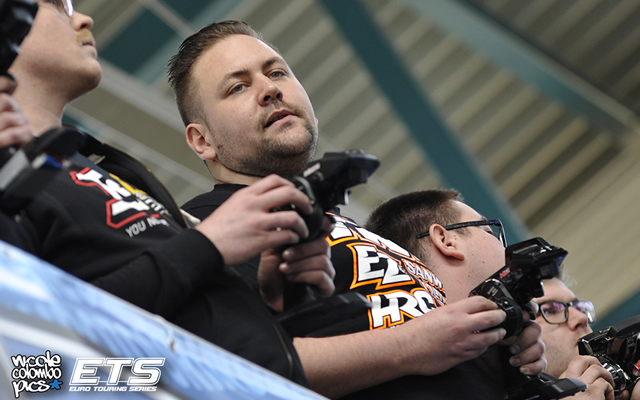 Patrick arrived very confident to this race, after a great second place with lap record during the TOS held one week before the ETS round 2. His E4RS III Plus worked really great in similar conditions (ETS carpet, with same tires and additive) during this TOS race; so he knows his basic setup is working great.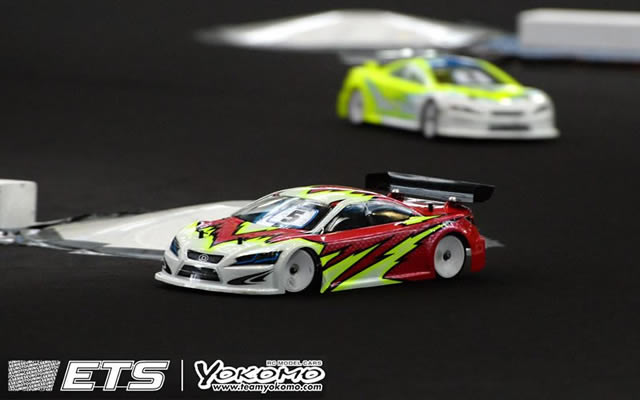 During the first qualification, Patrick obtained a fantastic 2nd place, which has been the key-round to enter the A-final, combined with a 7th place in qualification two. Other rounds have been more difficult with traffic and grip change.
In first final, he obtained a lucky fifth place, with a difficult car and an "unclear" race with many contacts at many levels. Second final was also very difficult due to hard battles.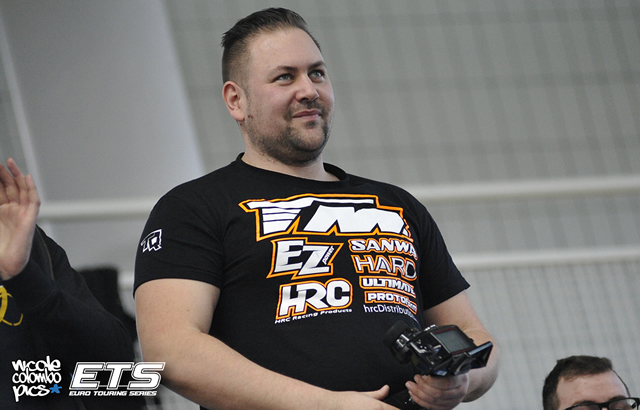 For the third final, Patrick decided to be really careful in the start, as the two first finals was a bit chaotic; so, he started really smoothly and found a way to pass many cars after a crash involving three cars in front of his Team Magic car. So, at the end of the first round, he pointed on third position, and decided to manage this nice place without taking risk !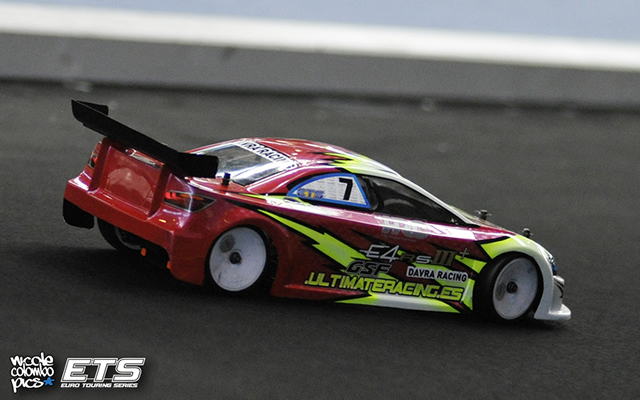 This is a very nice for Team Magic and our E4RS III Plus, and of course for Patrick who deserved this fourth place.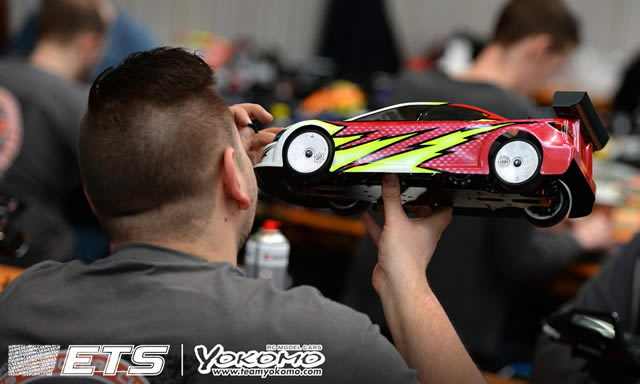 Patrick worked a lot to develop Team Magic TC cars, and is a very loyal and appreciated driver; it's great to saw him one more time in A-finale, to get it's third fourth place in ETS (Luxembourg 2015 / Slovakia 2016). We know wish him to finish on the podium !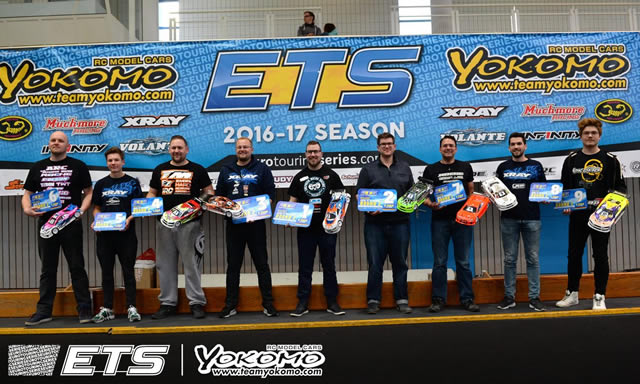 ————————-
Of course, Patrick wasn't the only Team Magic driver to participate to this ETS round; here are the results of thewhole team: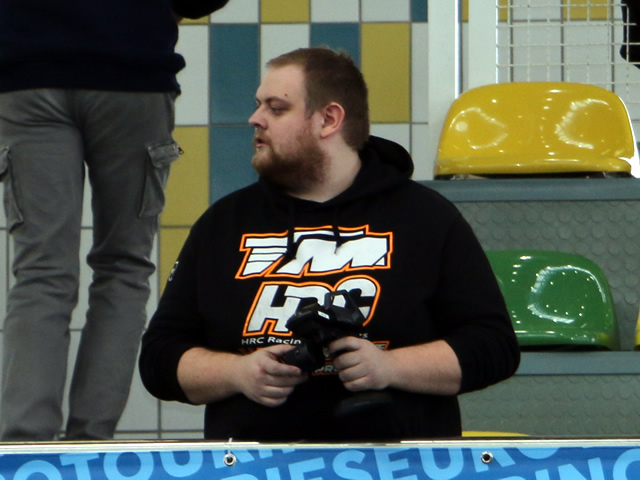 Jacques Libar finished 36th in Modified, which is a nice result for his first ETS race in modified category. He also raced Formula-1 category, where he finished 14, in equality of points with both the 12th and 13th drivers.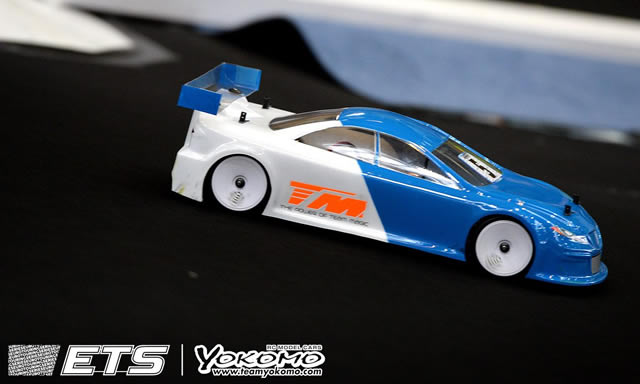 Rob Janssen finished 36th in ProStock. Rob was a bit unhappy by his performance, "due to mistakes"; but 36th is really not so bad in a category where 180 drivers was registered !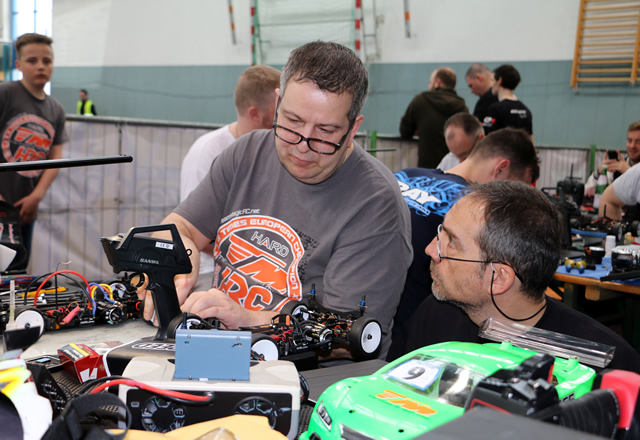 Michael Spiering finished 45th in ProStock, a good place for the new Team Magic driver.
Martin Sørlie finished 65th in ProStock, and 27th in Formula 1.
Stefan Rommens obtained the 69th place in ProStock.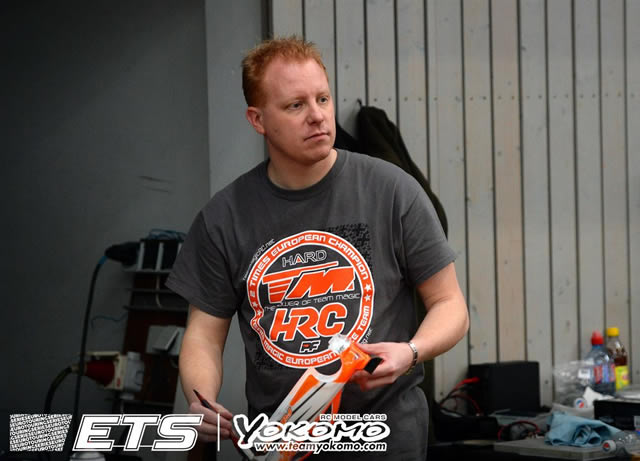 Jeremy Clavey easily won his J-final and finished 91th in ProStock.
Matteo Berlincioni finished 98th in ProStock, and 25th in Formula 1.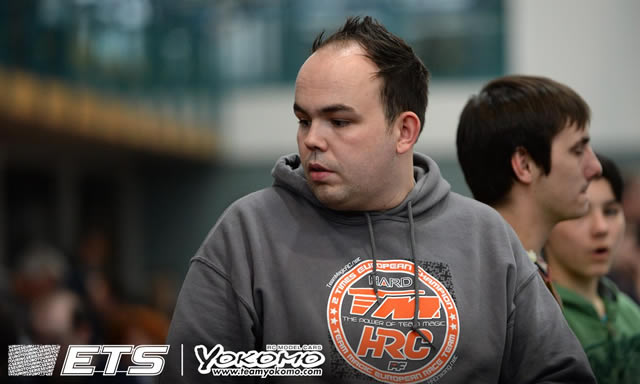 Pasquinel Neys finished 105th in ProStock for his first ETS race.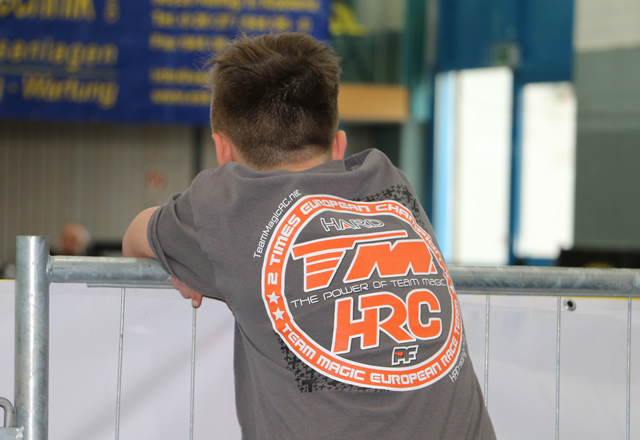 Luca Becker, also participating ETS for the first time, finished 113th in ProStock.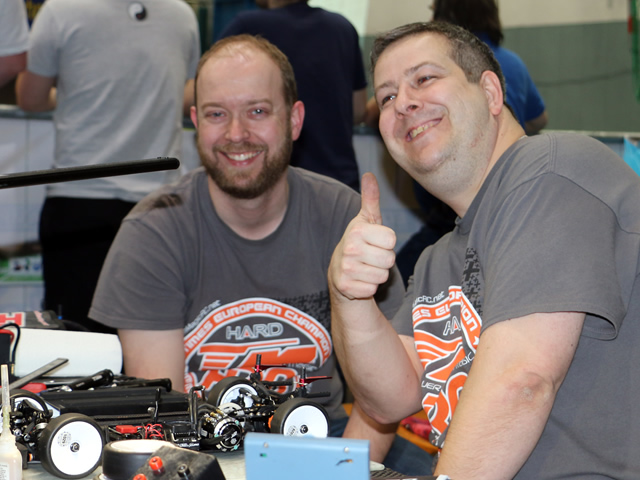 Richard Arts finished 116th in ProStock.
—————-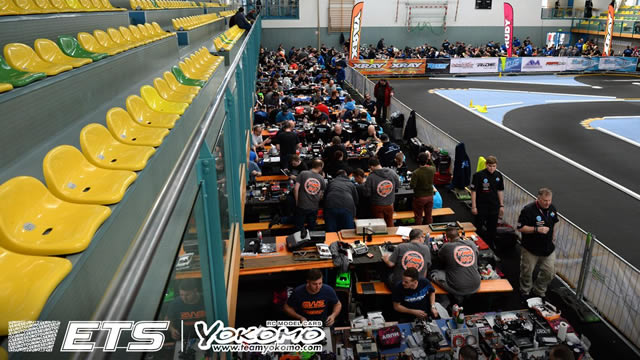 As Team Manager, I'm very happy to had 11 Team Magic cars participating this ETS round, and of course to have a car in A-final, with the great 4th place of Patrick Gassauer. I'm very proud of the team-job made by all our drivers. I saw many discussion between all the Team Magic drivers, with a nice information exchange between the most experienced and the less ones. I'm happy to have a so nice team.
Lionel Troyon
PS: Thanks to Nicole Colombo and Red RC for pictures.
PPS: Thanks to Daniel Mateos for helping Patrick the whole race.