Team Magic release the long awaited anti-roll bar kit for their popular E5 Monster Truck and E5 HX Racing Monsters.
The anti-roll bar can be installed on the front or the rear of the car, and will provide more stability in curves to the E5 or E5 HX; especially on medium to high grip surfaces.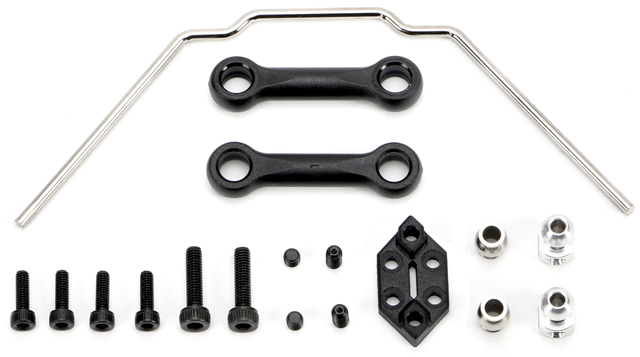 TM510170  – Option Part – E5 – Anti-Roll Bar Set
Now available !