Author Archives: tm_admin
Even if the E4RS III Plus is going to be replaced by the all-new E4RS4, it is still able to win races again and again, like last week-end with Rob Janssen in Netherlands for the round 4 of Dutch Nationals.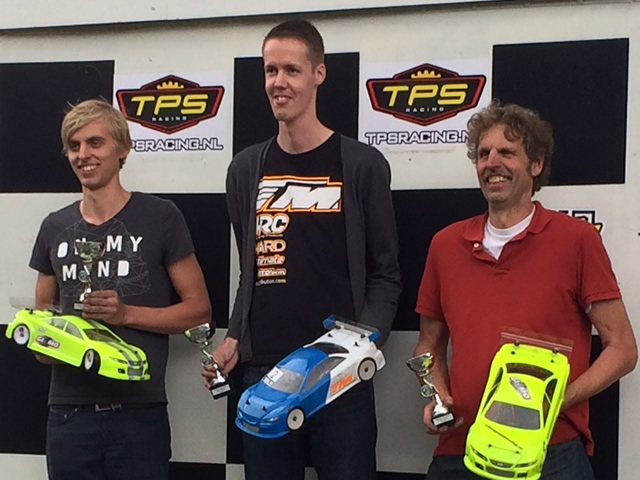 With rain during the Sunday, Rob had to find a good strategy to win the race, with the help of his dutch teammates Richard and Ronald Arts. Finally, Rob won the race, Stefan Rommens from Belgium finished 5th, Ronald Arts 6th and Richard Arts 9th; all the four Team Magic cars in the A-main. Great job guys !